IntelliCAD 8 New Features and Fixes
IntelliCAD 8.0 has now been released to our members with over 1200 new features and fixes! This new version is available in both 64 bit and 32-bit versions and includes support for the latest 2014 .dwg file format. Other new features include layer states, layer filters with search, layer transparency and viewport freeze, .cui custom menu files, quick select, 3D orbit, additional grid capabilities, Collada (.dae) file import, MrSID MG4 compressed raster image support, and more. Here is a detailed list of the new features and fixes as well as a four page PDF brochure.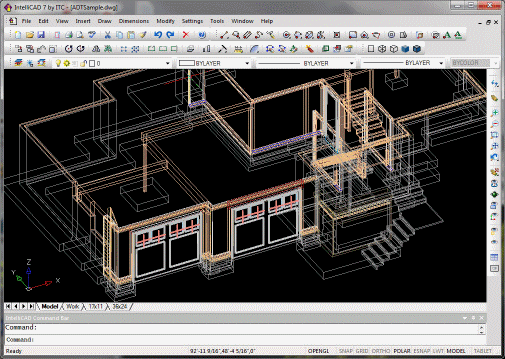 Alternative CAD Platform for Application Developers
The IntelliCAD® Technology Consortium (ITC) — a unique organization owned and governed by its members — focuses on the development of the IntelliCAD CAD platform compatible with the .dwg file format. ITC members focus on the customization, marketing, and sales of CAD solutions based on the IntelliCAD technology. ITC Commercial Members have unlimited distribution rights for delivering the IntelliCAD technology to their customers.
IntelliCAD is a robust CAD platform that every CAD developer can build upon. IntelliCAD delivers the full power of CAD with none of the hassles. IntelliCAD is available for purchase only through ITC Commercial Members who integrate the IntelliCAD technology with additional solutions and applications serving the needs of a wide variety of engineering markets.