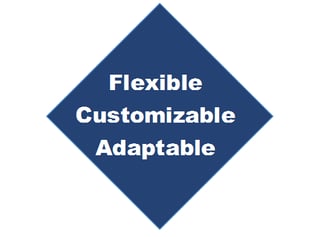 During the last year IntelliCAD has been releasing new ways to customize and save user interface settings that make CAD life a whole lot easier. Here are some highlights we saw at the IntelliCAD World Conference:
Workspaces — Quickly switch between different setups to provide different user experiences.
New Customize dialog

— D

rag-and-drop your settings.
Contextual ribbon tabs — F

or versions that include a ribbon, c

ustomize the options that appear when working with certain objects, including your own custom objects.

Toolbar docking and locking

— Toolbars are still helping users maximize their drawing space and provide one-click access to commands.
Of course the user interface has always been customizable, it's just a whole lot easier now with new and better tools. During the demos, ITC members were interested to see how much easier it was to customize the user interface of their products, especially using workspaces. As with other presentations throughout the conference, it was exciting to hear people generating ideas that built from one to the next.
Another plus was hearing that when end-users tailor their own user interfaces to match how they work, it's now easier to re-load those settings during program upgrades.
And don't forget to run the new IntelliCAD on a 4K monitor. IntelliCAD looks good there and drawings do too.