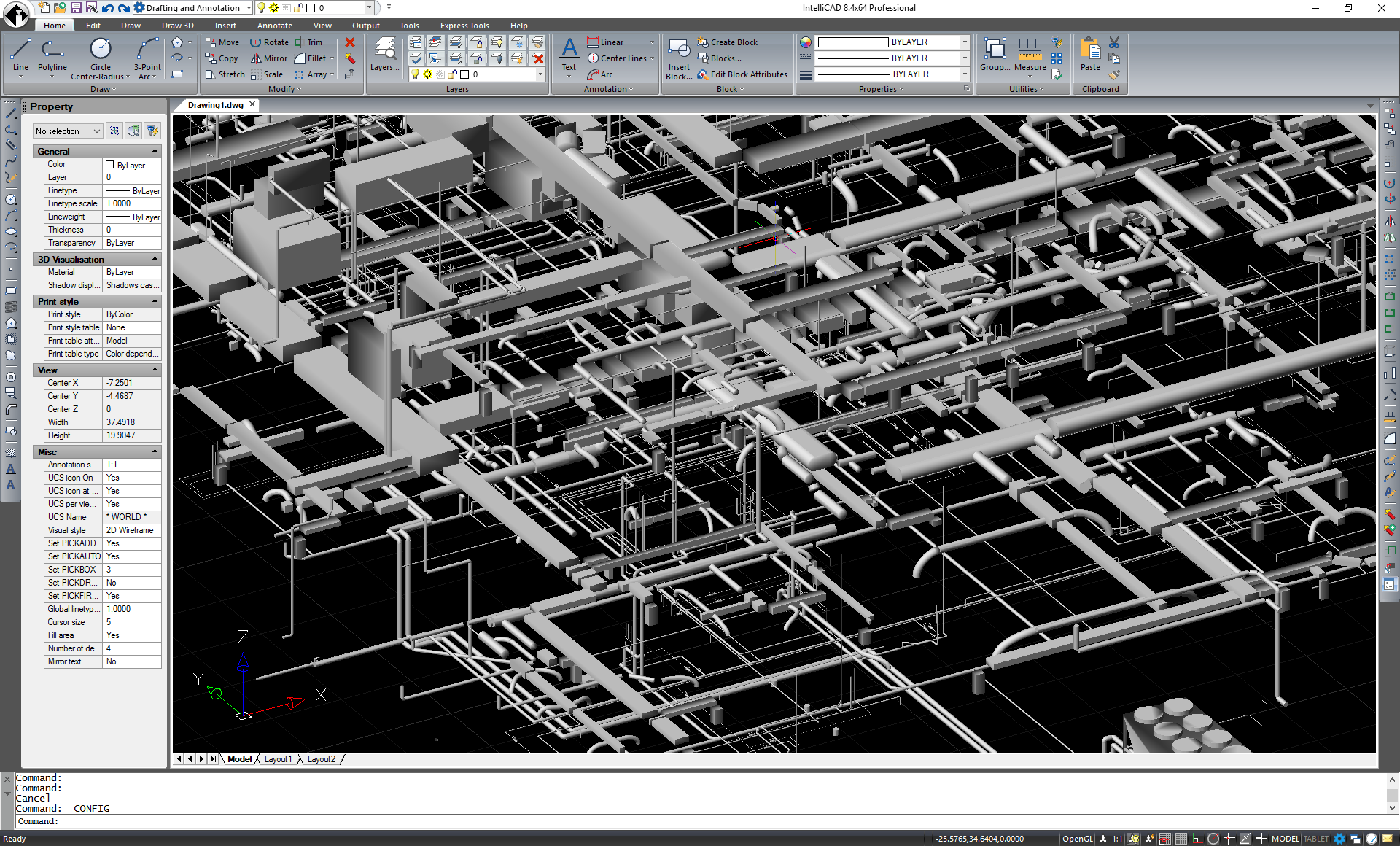 IntelliCAD now delivers access to version 2018 .dwg files. IntelliCAD works natively with .dwg files, with no conversion required, but initial support of the latest .dwg file version 2018 does require conversion. IntelliCAD is expected to have native, non-conversion support soon after the next release from Open Design Alliance, of which the IntelliCAD Technology Consortium is a founding member.
Conversion is prompted for directly within IntelliCAD when you open a version 2018 .dwg file, and then the file can be converted to a version 2013 .dwg file. Conversion is also supported in IntelliCAD Converter.
Initial version 2018 support is available to ITC members for IntelliCAD 8.4, 8.3a, and 8.2a.
Interested in learning more about the IntelliCAD framework? Go >>