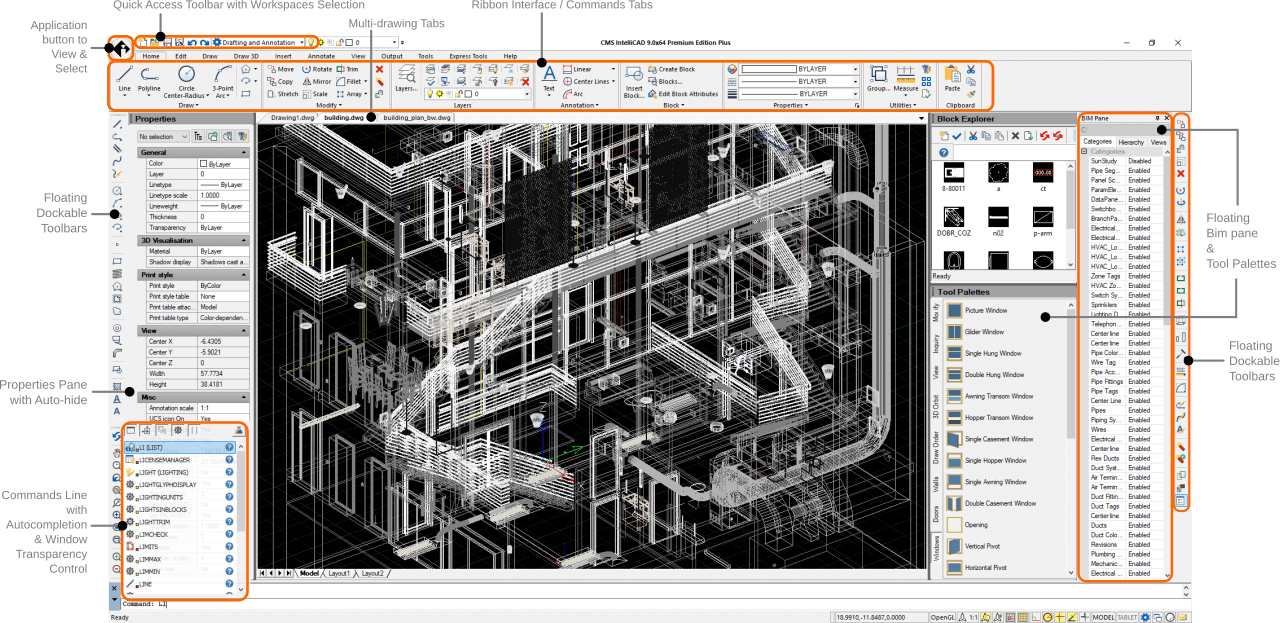 CMS IntelliCAD 9.0 includes support for working with BIM .ifc and .rvt/.rfa files, viewing mechanical entities, drawing construction lines, resetting and re-associating dimensions, and more.
CMS IntelliCAD 9.0 Premium Edition is a major release from ITC member CAD-Manufacturing Solutions. It is based on the IntelliCAD engine.
To learn more about CMS IntelliCAD 9.0, see the CMS news.
To learn more about how CMS benefits from ITC membership, see the ITC website.