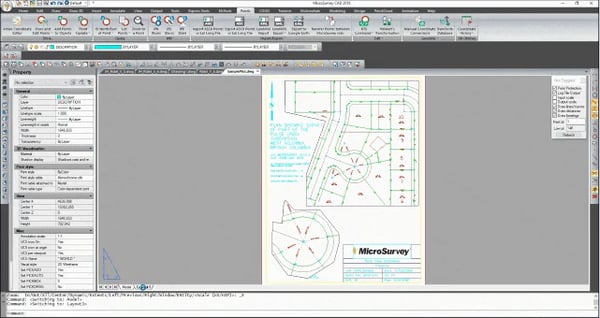 MicroSurvey CAD 2020 delivers new curve detection lot closure, curve label creation, arc-aligned text editing, smartpoly curve labels, and more, including new features based on the IntelliCAD engine such as .dwg 2018 file compatibility, BIM model integration, section and elevation lines, digital signatures, etc.
MicroSurvey CAD is an all-in-one CAD and calculations package for survey drafting and calculation workflows. It includes COGO, point tools for gridline-based projects, traverse input and adjustment, misclosure reporting, common data collector support, 3D surface representation and computation, corridor design, point cloud management, and more.
MicrosSurvey CAD 2020 is based on the IntelliCAD 9.2 engine.