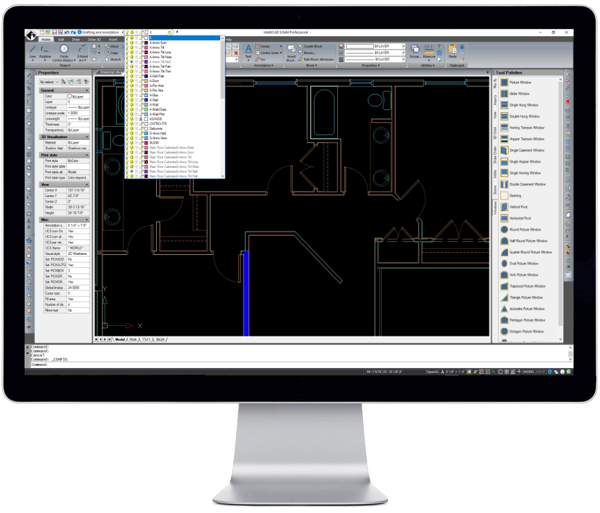 IntelliCAD 9 was released earlier this summer — twenty years after the initial version of IntelliCAD was released in 1998 by Visio Corp.
At the conference we learned about IntelliCAD 9's new features, most of which we saw during a live demo:
The .dwg file format continues to be heavily used after 20 years. IntelliCAD 9 includes support for the most recent 2018 .dwg version.
The .dgn file format also continues to be heavily used. After focusing for nearly twenty years on .dwg file support and editing, IntelliCAD 9 also supports opening, editing, and saving .dgn files in their native format.
BIM! Work with rvt.rfa files and .ifc files.
Mechanical! Open and view Mechanical entities. (The ability to work with Architecture and Civil entities also continues.)
Attach a new format for point clouds: .rcp/.rcs.

Draw construction lines.

Draw and modify 3D meshes using the new Facet Modeler for lightweight 3D drawings.

Use a camera to view drawings.

Use new express tools for blocks, external references, text, and editing.

Reset dimension text and reassociate dimension text.

And more.
For more details: