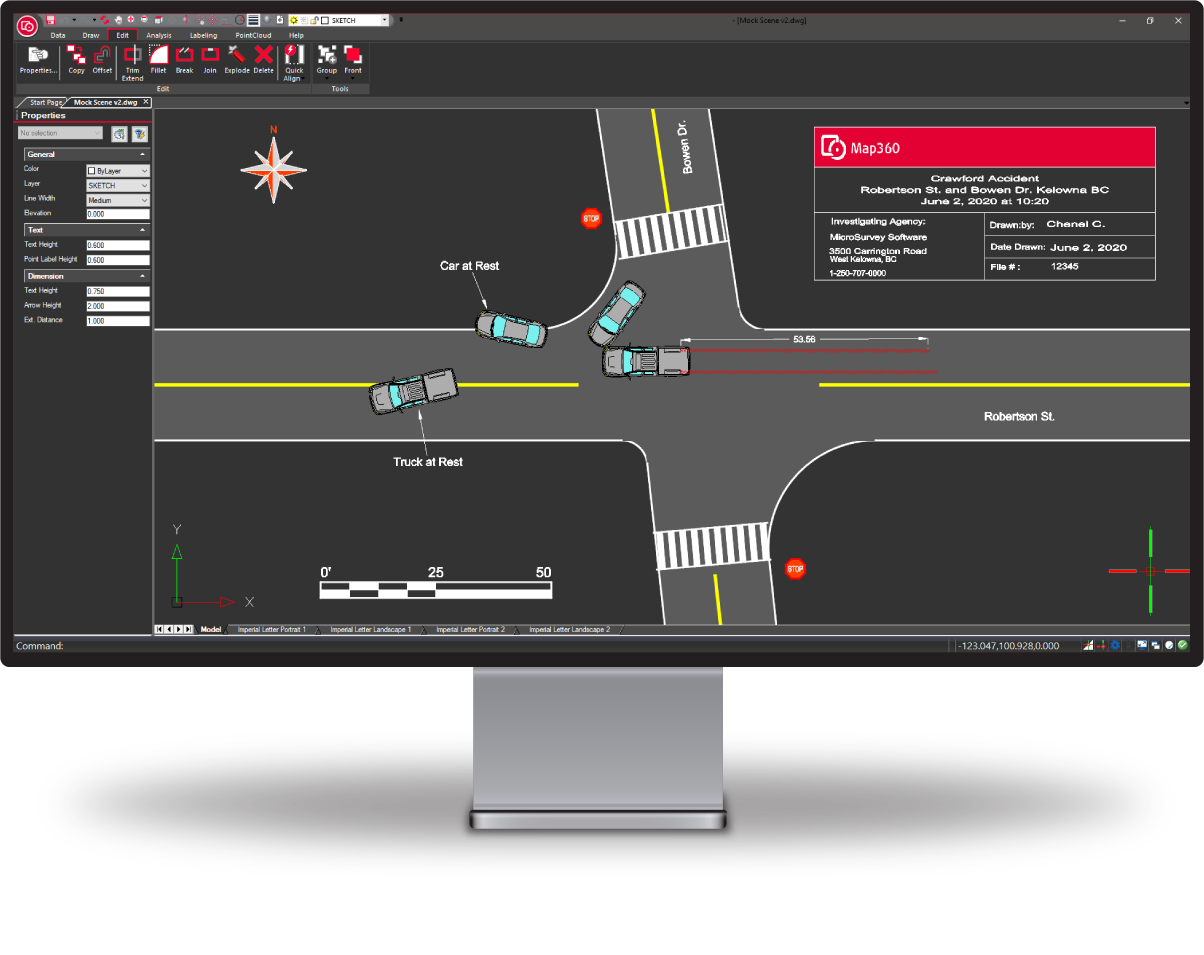 MicroSurvey offers several products based on the IntelliCAD engine: MicroSurvey CAD and Leica Map360.
MicroSurvey CAD is an all-in-one CAD and calculations package with survey drafting and calculation workflows for land surveyors and civil engineers. It is available with a perpetual license and available at five feature levels, giving users plenty of pricing options.
Leica Map360 is crash and crime scene diagramming and reconstruction software. The software aids investigation of incidents by visually communicating diagrams, pre-incident plans, incident reconstructions, and other courtroom exhibits.
MicroSurvey has been an ITC member since 2005 and is now part of Hexagon. To see how MicroSurvey benefits from ITC membership, see the success story.