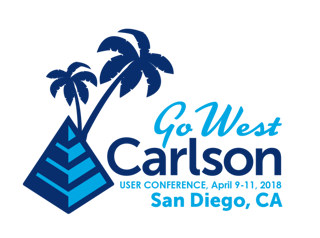 Just three weeks from today, Carlson Software will be hosting their "Go West" User Conference in San Diego, CA: April 9 to 11, 2018.
Registered already? Make sure you learn more about built-in IntelliCAD while you're there. Not registered yet? Check out their website for more information about the conference.
Carlson Software comes with IntelliCAD built in, providing a no-cost alternative to additional CAD licenses. You can also purchase stand-alone IntelliCAD separately as iCAD.