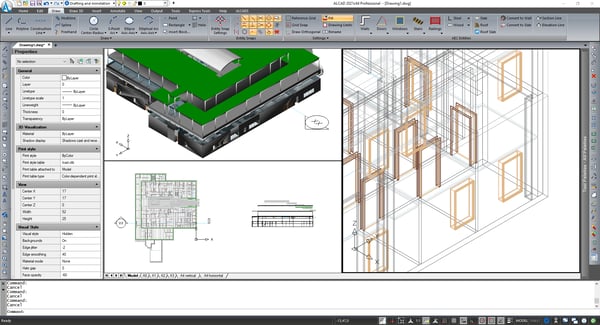 Newly released with IntelliCAD technology at its core, ALCAD 2021 is now available with a choice of CAD platforms thanks to OEM licensing through ITC member CAD-Manufacturing Solutions (CMS).
ALCAD 2021 is a specialty MEP and HVAC toolset with an extensive symbol library, plus all the features you'd expect from full-featured CAD software. While ALCAD used to be available only with Autodesk® AutoCAD®, now ALCAD users have a choice in platforms including price and licensing terms (subscription vs. perpetual).
See the announcement from CMS >>
OEM licensing through an ITC member such as CMS helps both established and startup companies quickly access a wider range of end users. It also helps developers with new plugins before reaching market share when an ITC commercial membership is a good option.
Through automation and collaboration, the ITC has been working with members to make it easier for them to provide OEM versions of IntelliCAD — ALCAD 2021 is a win for this ongoing effort!