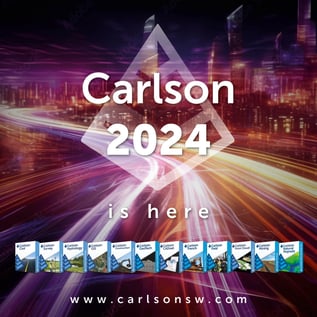 Carlson Software just released its Carlson 2024 product line. General enhancements are found in drawing setup, 3D viewing, drawing inspection, and more. Carlson Survey includes improvements to edit-process raw functionality, importing DBX, SurvNET, Carlson Cloud, field to finish, and legal description writer. Carlson Civil contains improved road network and ParkingNET functionality, curb ramps, and templates. Carlson Hydrology delivers many enhancements to sewer networks. And there's a whole lot more.
To find out about Carlson Software's latest tools and CAD software for the land surveying, civil engineering, GIS, construction, and mining industries:
IntelliCAD is the default CAD engine that comes built-in to Carlson Software products. To find out how Carlson Software and the ITC work together, see the success story. To find out more about IntelliCAD's .dwg technology, go here.