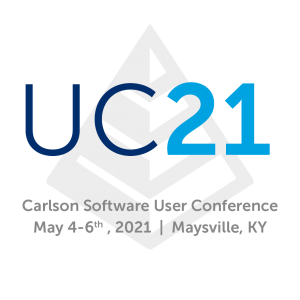 In response to the COVID-19 crisis, ITC member Carlson Software cancelled its Go West Conference that was originally scheduled for April 20-22, 2020. If you were registered to attend the Carlson Go West Conference, you can transfer your registration to next year's conference and receive a discount on Carlson support, or you can receive a free Carlson software module.
Next year's Carlson conference is already scheduled for May 4-6, 2021 in Maysville, Kentucky. Save the date!
To read the latest from Carlson Software President Bruce Carlson, go here.
To get details about options for your 2020 Carlson conference registration, go here.