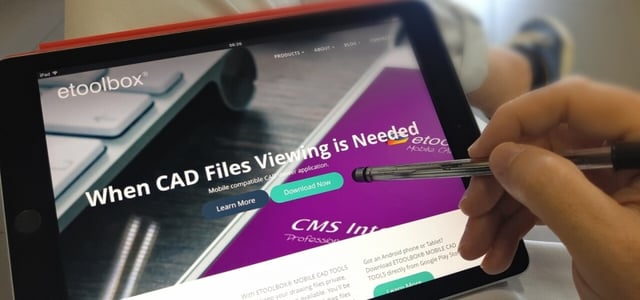 CAD-MANUFACTURING SOLUTIONS, INC. (CMS), member of the IntelliCAD Technology Consortium, announced this fall that it released a new version of its ETOOLBOX Mobile CAD Viewer website. ETOOLBOX Mobile CAD Viewer works with Android phones and tablets to view .dwg, .dxf, and .dwf files that are stored either on the mobile device or in the cloud.
For more information about the new release, visit http://blog.intellicadms.com/intellicad/2016/09/etoolbox-mobile-cad-viewer-website-update.html.
To see how CMS benefits from ITC membership, visit https://www.intellicad.org/cms-case-study.