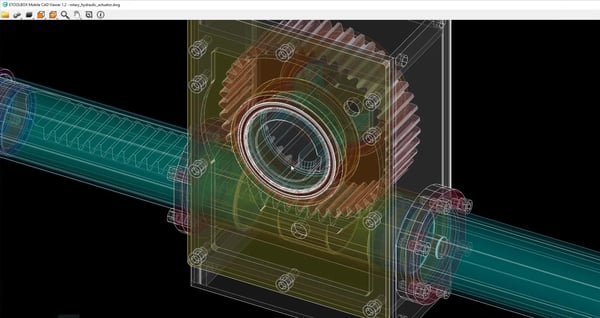 In addition to viewing CAD files on mobile devices, you can now use the free ETOOLBOX CAD Viewer to view your .dwg, .dxf, .dwg, .dae, and various image files through application streaming on Microsoft® Windows® desktops. The new ETOOLBOX CAD Viewer version 1.2 now supports viewing .dwg version 2018 files, .dwg files with 3D solids and .rvt/.rfa underlays, and digitally signed .dwg files.
ETOOLBOX CAD Viewer is based on IntelliCAD mobile technology. Check out the news announcement from CAD-Manufacturing Solutions (CMS), maker of ETOOLBOX and member of the IntelliCAD Technology Consortium.
The product video is also available on YouTube and Vimeo.