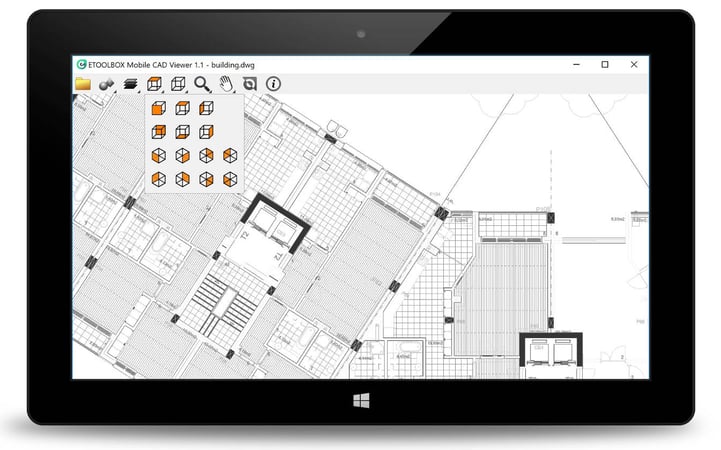 It's free! In addition to mobile devices, ETOOLBOX Mobile CAD Viewer now works on Microsoft® Windows® desktops. Get the CAD viewer at the ETOOLBOX website and start viewing .dwg, .dxf, .dwf and .dae files without having to upload your files.
Check out the news announcement from CMS, maker of ETOOLBOX and member of the IntelliCAD Technology Consortium.
ETOOLBOX Mobile Cad Viewer is based on IntelliCAD mobile technology. IntelliCAD mobile was highlighted at last year's IntelliCAD World Conference. See the IntelliCAD blog for a summary.