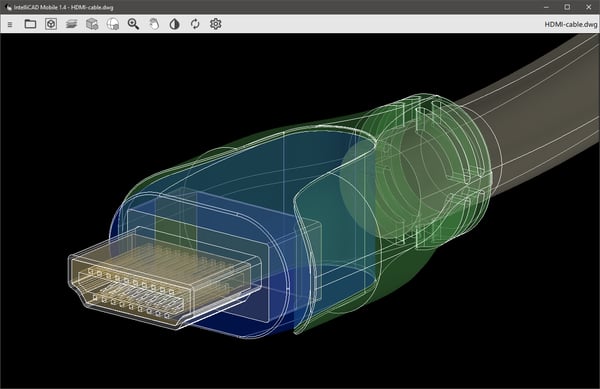 IntelliCAD Mobile Platform 1.4 opens and regenerates drawings using multiple threads, includes an updated user interface and icons, and several additional features. IntelliCAD Mobile Platform now uses ODA Platform version 21.11 and Qt 6.1.
Other new features and improvements in the 1.4 release include:
Open files from a list of recent drawings

Preview files before opening them

Use named views and visual styles

Set smooth transitions for the View and Zoom Extents commands

Use OLE objects (Windows platform)

Set the auto-regen switch

The IntelliCAD Mobile Platform provides ITC Mobile SIG members with a development platform and CAD file viewer (.dwg, .dxf, .dgn, .dwf, .dae, and various image files; architecture and civil objects; and underlays) that runs on thousands of different Microsoft® Windows® desktop, Google Android™, Apple® macOS®, and Apple iOS mobile devices.