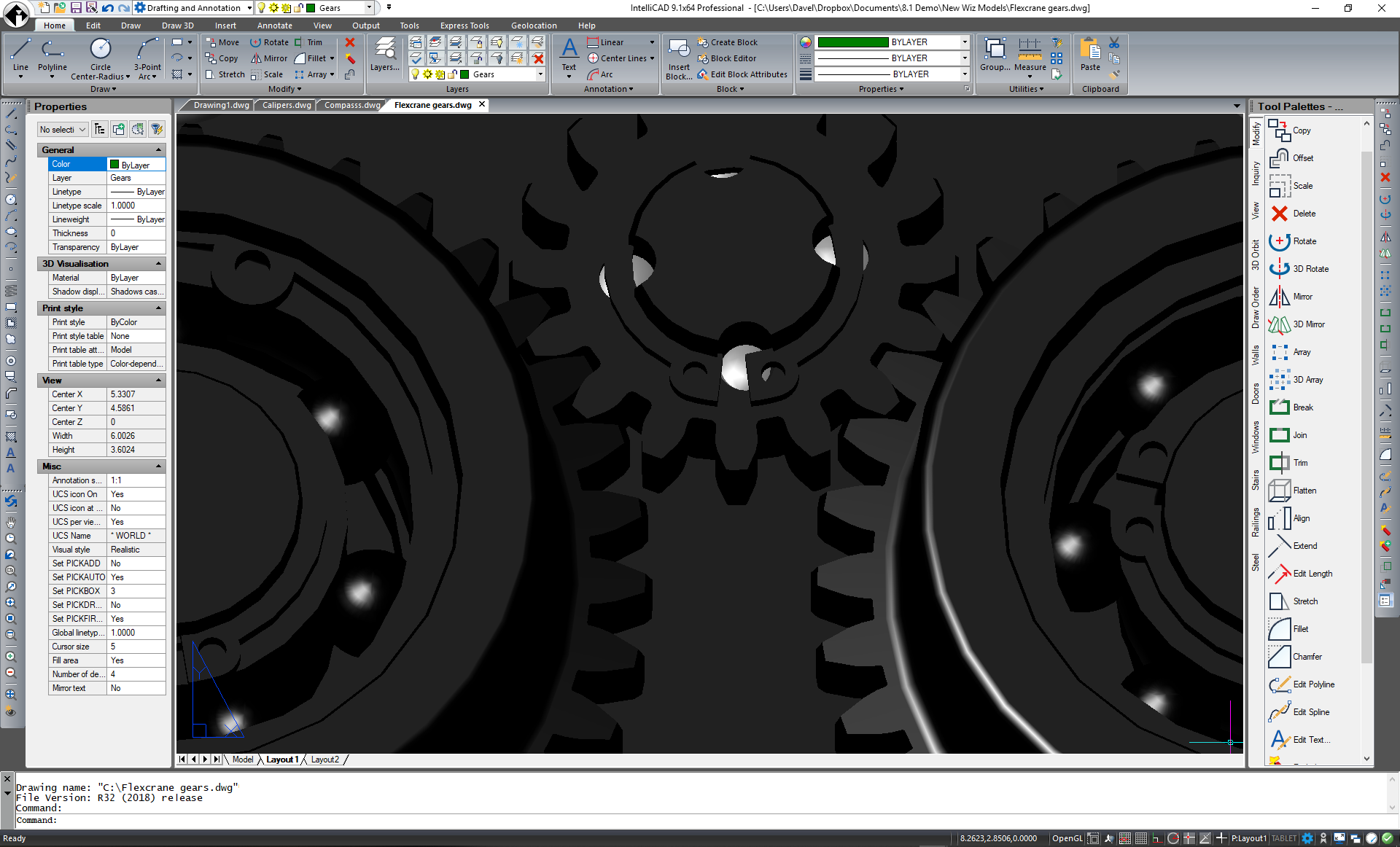 Portland, OR, USA — The IntelliCAD Technology Consortium (ITC) today announced the release of IntelliCAD 9.1.
IntelliCAD 9.1 is a major release that includes many new features and improvements.
One of the new major capabilities is attaching digital signatures to .dwg files and validating them. Another is the new Block Editor that makes it easier to create and edit blocks. One more is creating palettes that contain blocks, similar to using a stencil for easily adding shapes to a drawing. There is also a new type of selection grip for users working with schematic drawings where precise scale or sizing is not required.
More IntelliCAD 9.1 features include: print and publish drawings directly to PDF, click keywords at the command prompt, use a Start Page when the program launches, single-click to hide many user interface items at once and increase the drawing area, synchronize viewports, convert to mesh, convert to surface, show and hide edges of three-dimensional entities, view and edit system variables in the new System Variables Manager, and much more.

For versions of IntelliCAD that work with BIM files, attach version 2019 .rvt/.rfa files and draw more AEC entities such as stairs, railings, and steel.
For versions of IntelliCAD that open, save, and edit .dgn files in their native format, users can now work with solids, hatches, aligned dimensions, fill mode, and more.
David Lorenzo, ITC President, stated, "Although the 9.1 release was accomplished in about half the time of a normal IntelliCAD release cycle, it is packed with new features. The depth and breadth of the commands in this short cycle shows how the consortium is growing. This 9.1 spring release provides exciting new features for our members, and it clears much of our command backlog so we can focus on refactoring core components and select key features with our remaining time this year."
IntelliCAD 9.1 is supported on Microsoft® Windows® 10, Windows 8, Windows 7, and Windows Vista®, including 32-bit and 64-bit versions. IntelliCAD Mobile Viewer versions are available for Windows desktop, Google Android, Apple macOS and iOS.
Interested IntelliCAD users can contact ITC members to receive details about availability of IntelliCAD software.
Companies interested in more details about IntelliCAD and membership in the ITC should contact the ITC directly. For more information about IntelliCAD and the ITC, including case studies, please visit http://www.intellicad.org/.
About the IntelliCAD Technology Consortium
The IntelliCAD Technology Consortium is an independent, non-profit organization funded and directed by its members specifically for the development of the IntelliCAD technology. The IntelliCAD Technology Consortium licenses the IntelliCAD technology to its commercial members, who in turn market and sell applications based on IntelliCAD to their end users. Commercial members have access to the IntelliCAD source code, documentation, developer support, and more. The ITC is also a founding member of the Open Design Alliance, thereby contributing to interoperability in the engineering industry.
For additional ITC news and information, visit the company web site (http://www.intellicad.org/) or call 1-503-293-7655.