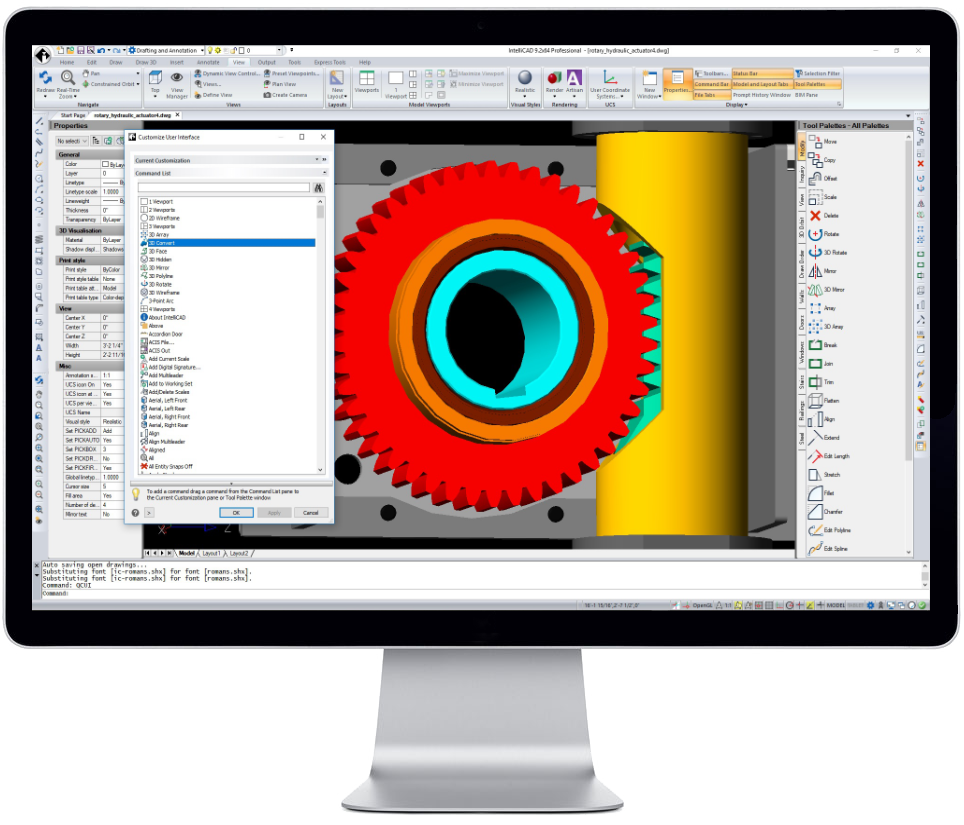 The IntelliCAD Technology Consortium (ITC) today announced the release of IntelliCAD 9.2a.
IntelliCAD 9.2a is a maintenance release for version 9.2 that was previously issued on August 9, 2019.
IntelliCAD maintenance releases concentrate on fixes, but IntelliCAD 9.2a includes minor new features such as customizing the selection method for using the Selection Filter pane, exporting layouts to model space of a new drawing, and selecting from new options for the Start page.
Other improvements and fixes are found in performance, working with files, editing and selecting entities, text, and printing.
David Lorenzo, ITC President, stated, "We are happy to deliver the 9.2a maintenance release for ITC members and their users as we approach the year-end celebratory season. The year 2019 marks twenty years of the ITC organization, founded on a commitment to open, not-for-profit CAD technology. This has evolved into a tight commitment to ITC members, their products, and their users, which we celebrate in every IntelliCAD release."
IntelliCAD 9.2a is supported on Microsoft® Windows® 10, Windows 8, Windows 7, and Windows Vista®, including 32-bit and 64-bit versions. IntelliCAD Mobile Viewer versions are available for Windows desktop, Google® Android™, Apple® macOS® and iOS.
Interested IntelliCAD users can contact ITC members to receive details about availability of IntelliCAD software.
Companies interested in more details about IntelliCAD and membership in the ITC should contact the ITC directly. For more information about IntelliCAD and the ITC, including case studies, please visit http://www.intellicad.org/.
About the IntelliCAD Technology Consortium
The IntelliCAD Technology Consortium is an independent, non-profit organization funded and directed by its members specifically for the development of the IntelliCAD technology. The IntelliCAD Technology Consortium licenses the IntelliCAD technology to its commercial members, who in turn market and sell applications based on IntelliCAD to their end users. Commercial members have access to the IntelliCAD source code, documentation, developer support, and more. The ITC is also a founding member of the Open Design Alliance, thereby contributing to interoperability in the engineering industry.
For additional ITC news and information, visit the company web site (http://www.intellicad.org/) or call 1-503-293-7655.