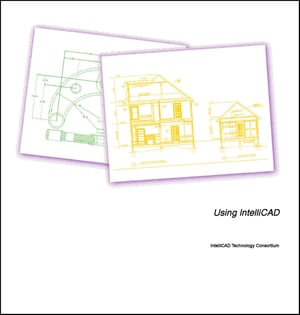 The IntelliCAD 9.1 User Guide is available for both Professional and Standard versions at lulu.com.
The IntelliCAD user guide describes new features available in 9.1, along with details about how IntelliCAD users draw in 2D and 3D, view drawings, dimension entities, work with layers, insert blocks and external references, add custom programs, and everything else you expect from a CAD program.
The e-book guides are available for a small $5.00 fee.
For the most recent IntelliCAD 9.1 guides, see the Professional and Standard versions.
If you missed previous versions, go here for a complete list.
ITC members of course receive source files and output for the IntelliCAD user guides and other documentation as part of their ITC membership.
Questions? Contact the ITC.