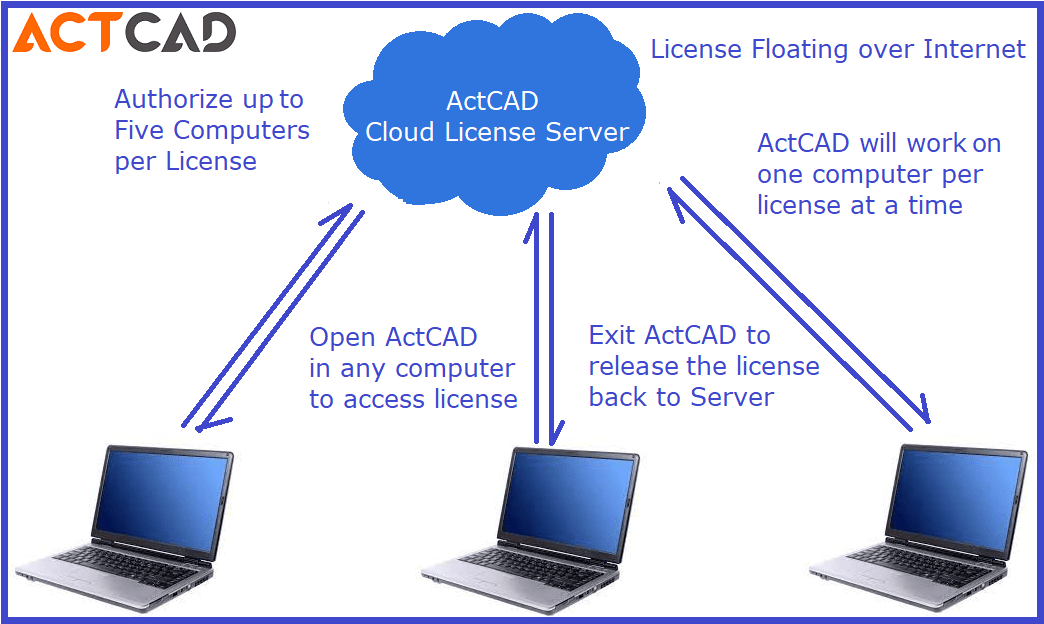 ActCAD's new Live License makes it easy for users to work from home, the office, or any other location. Simply connect to the Internet and start ActCAD from any computer that is authorized by the administrator (you can have up to five computers authorized per license). ActCAD automatically accesses the available license directly from a license server, and then you're ready to work from anywhere!
All ActCAD licenses are perpetual with no annual subscriptions.
ActCAD is based on the IntelliCAD engine and is drafting and modeling software designed for engineers, architects, and other technical consultants who need to create and edit native CAD files. To learn about how ActCAD benefits from membership in the IntelliCAD Technology Consortium, see the success story.