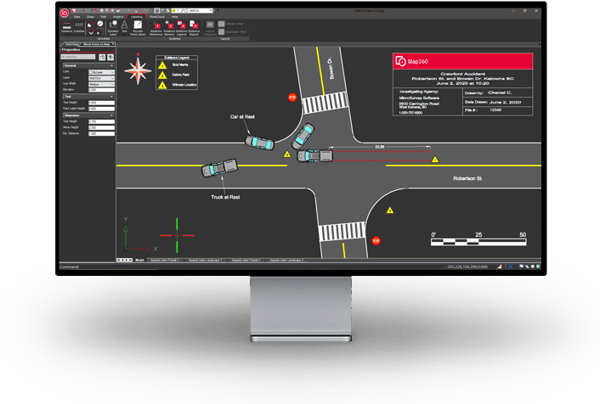 Leica Geosystems recently announced the latest version of Leica Map360 crash and crime scene diagramming and reconstruction software.
Leica Map360 is designed and developed by ITC member MicroSurvey Software Inc. Map360 is based on the IntelliCAD engine and the software aids investigation of incidents by visually communicating diagrams, pre-incident plans, incident reconstructions, and other courtroom exhibits.
Both MicroSurvey and Leica Geosystems are part of Hexagon.