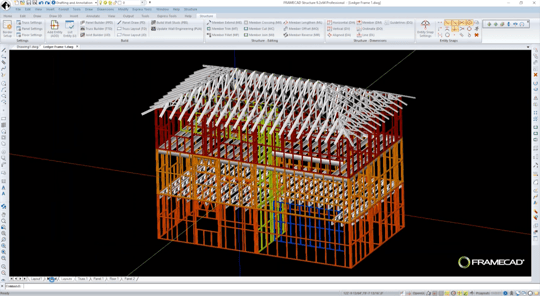 FRAMECAD Structure 9.2 is now available with new features such as seamless integration with Autodesk® Revit®, updated engineering methods to adapt to local norms, cross sections, stud spacing improvements, and more.
The upgrade is available at no additional cost for existing FRAMECAD licenses.
FRAMECAD Structure is worldwide-compliant engineering software for cold formed steel construction, improving engineering time by 80%. It draws from CFS building codes for USA, Canada, China, Europe, Russia, Brazil, South Africa and Australia/New Zealand. FRAMECAD Structure is based on the IntelliCAD engine.
Get details about FRAMECAD Structure >>