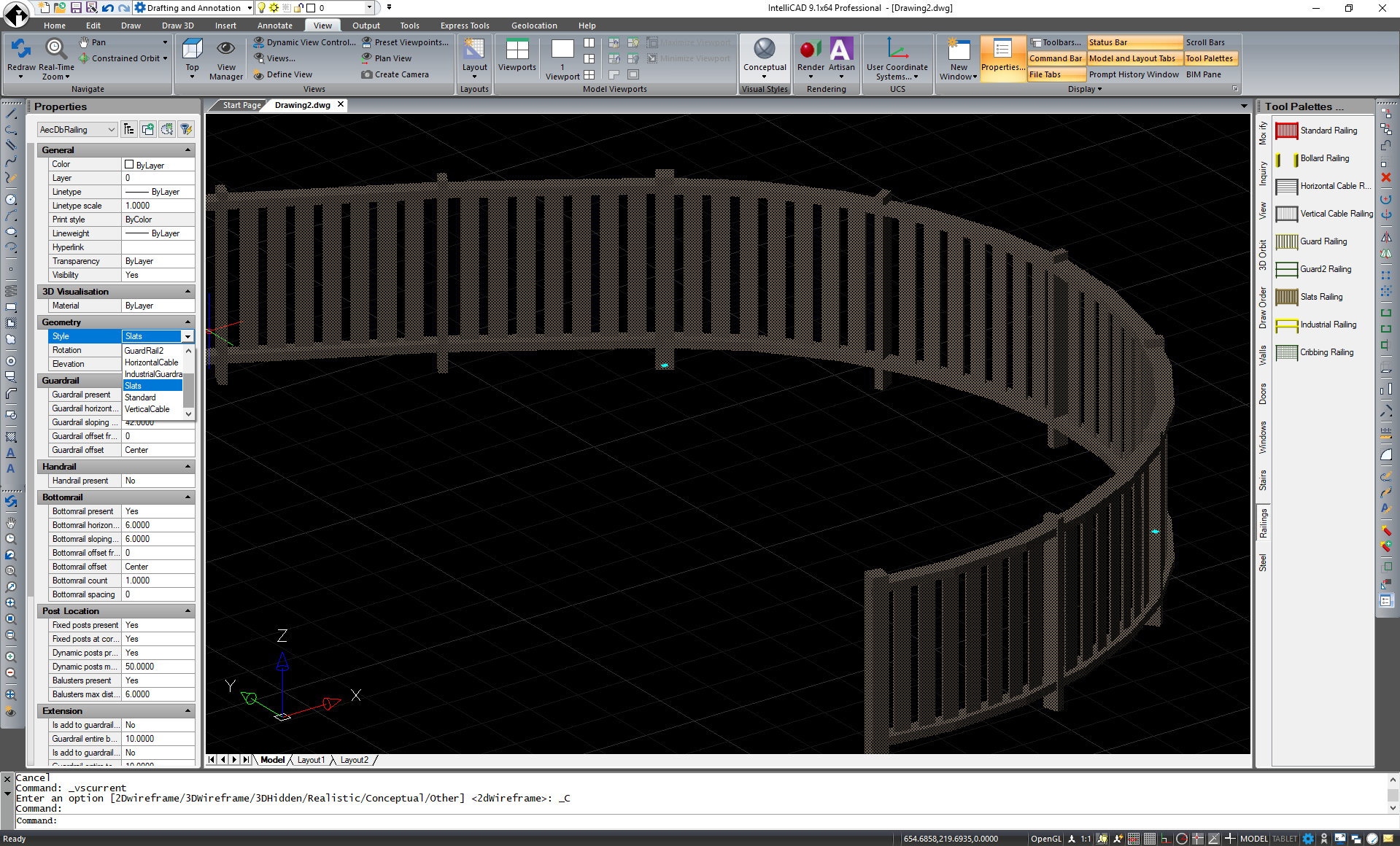 IntelliCAD's BIM technology keeps growing with each IntelliCAD release. IntelliCAD 9.1, released in March 2019, includes the ability to attach version 2019 RVT/RFA format files from Autodesk® Revit® and draw more AEC entities such as stairs, railings, and steel (in addition to the existing ability to draw walls, doors, windows, and slabs).
As with previous versions of IntelliCAD that work with BIM files, you can attach and import RVT/RFA format files and IFC (Industry Foundation Classes) format files.
IntelliCAD's BIM features are developed within a Special Interest Group (SIG) made up of ITC members who want to specifically advance IntelliCAD's BIM functionality. The BIM SIG works the same way as ITC's Mobile, DGN, and User Interface SIGs — just another way that ITC tailors its services to what their members need.
To learn more about the BIM Special Interest Group, see our website.
To learn more about the IntelliCAD 9.1 release, see the press release.