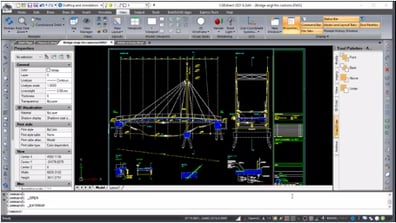 Now available from BackToCAD:
CADdirect 2023 and
CADdirect 2023 PRO.
CADdirect is a native .dwg file creator and editor that includes

a familiar user interface with menus, tool palettes, fonts, and styles, and also full PDF publishing capabilities
.
CADdirect PRO additionally includes 3D architectural entity and the ability to work with BIM files such as .ifc, .rvt, and .rfa.
Both versions include AI tutorial support.
Learn more about CADdirect >>
CADdirect 2023 is based on the IntelliCAD engine. To learn more about IntelliCAD and its .dwg technology, go here.