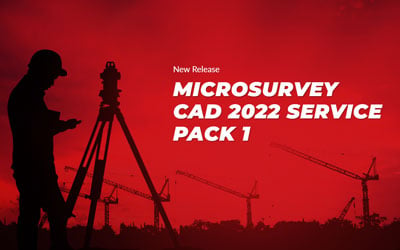 Service Pack 1 is available for MicroSurvey CAD 2022. The update contains important fixes and also includes the IntelliCAD 10.1a engine with all its improvements and fixes. MicroSurvey CAD 2022 is newly available this year with floating licenses that allow users to check shared licenses in and out.
Get the MicroSurvey CAD news >>
MicroSurvey CAD is an all-in-one CAD and calculations package with survey drafting and calculation workflows for land surveyors and civil engineers. MicroSurvey CAD utilizes IntelliCAD's DWG technology and is offered by long-time ITC member, MicroSurvey, a part of Hexagon. To see how MicroSurvey benefits from ITC membership, see the success story.