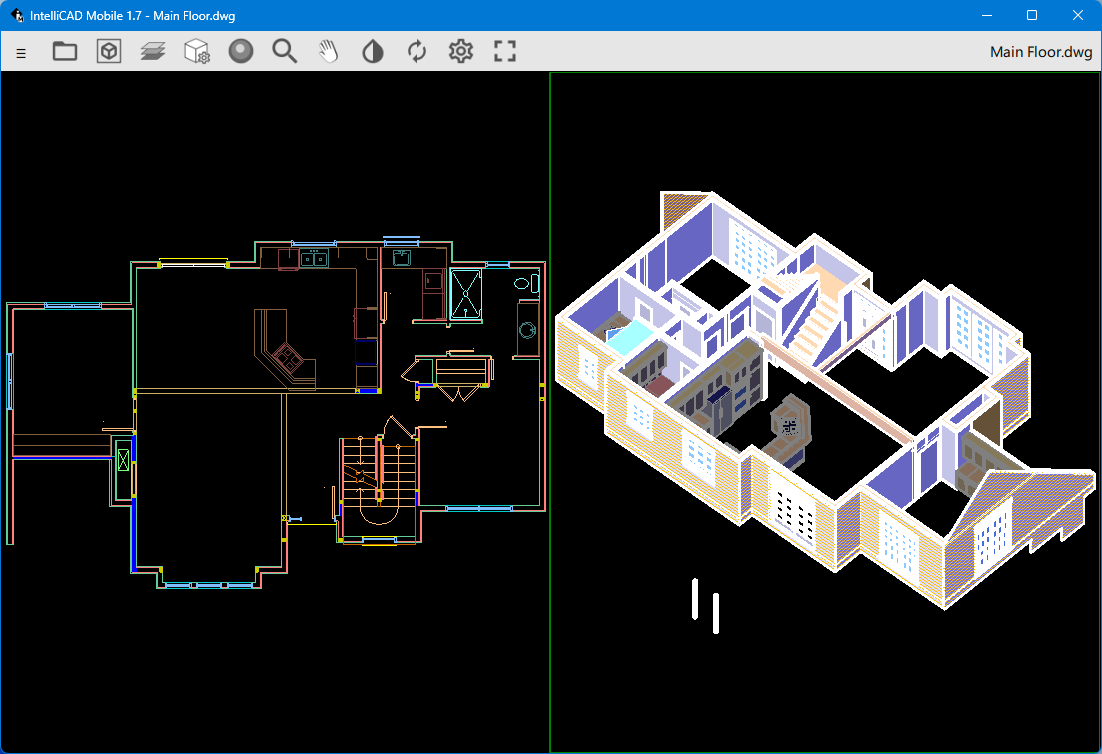 With IntelliCAD Mobile Platform 1.7, you can switch between viewports, use entity snaps with the Dimension command, and customize the process of digitally signing binary files on Microsoft® Windows®. The release also includes additional improvements and fixes.
The IntelliCAD Mobile Platform provides ITC Mobile SIG members with a development platform and CAD file viewer (.dwg, .dxf, .dgn, .dwf, .dae, .sat, and various image files; architecture, civil, and mechanical objects; and underlays) that runs on thousands of different Microsoft® Windows® desktop, Google Android™, Apple® macOS®, and Apple iOS mobile devices.
For more details about the IntelliCAD Mobile Platform, go here.