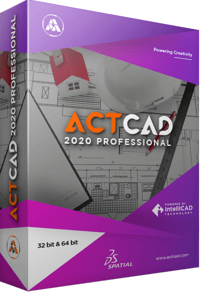 ActCAD 2020 is now available based on the newest IntelliCAD 9.2a engine. The latest ActCAD release includes ActCAD BIM, ActCAD Professional, and ActCAD Standard.
The latest ActCAD versions include improved Network Licensing Technology, improved PDF printing, updated STEP and IGES support, specific enhancements related to BIM, and more.
Existing ActCAD users can use the Check For Updates command to automatically update to the latest release. And new users can download a trial here.
ActCAD is developed by Jytra Technology Solutions Private Limited, a member of the IntelliCAD Technology Consortium.