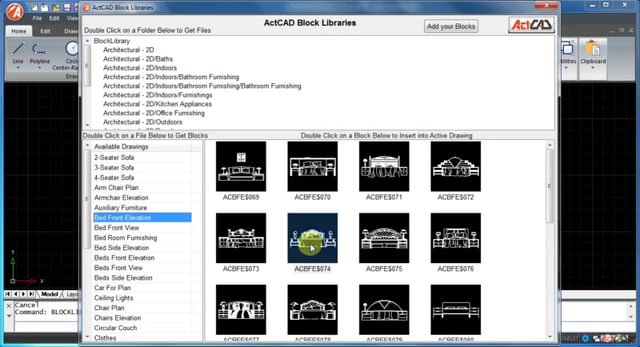 ActCAD's new Block Libraries technology includes more than 5,000 block symbols for civil, mechanical, electrical, architectural, and P&ID industries, and more. ActCAD users can now simply paste their drawing files into a BlockLibrary folder, and the new Block Libraries tool recognizes them immediately on command restart.
Developers at ActCAD used IRX — the C++ API available with IntelliCAD for developing IntelliCAD-specific functionality — to develop their new block technology. ActCAD developers were able to work with IntelliCAD developers when technical questions arose — yet another benefit of ITC membership.Programming Overview of Teigha
The new ActCAD Block Libraries are available for ActCAD 2017 and 2018, Professional and Standard versions.
For a video and more information about ActCAD Block Libraries, see http://actcad.com/actcad-block-libraries-released.php.
For more information about ITC membership, see https://www.intellicad.org/about-membership.