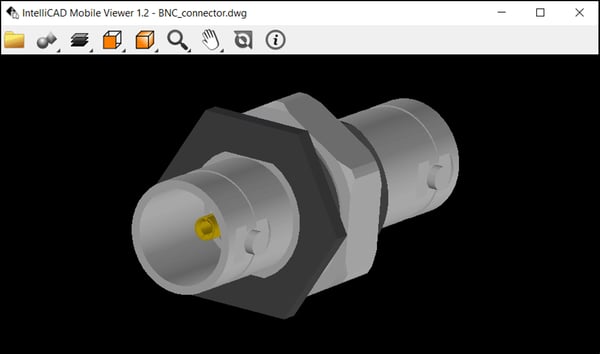 Two decades of IntelliCAD has built a solid foundation for blending CAD with new technology that wasn't around twenty years ago. Like smartphones.
At IntelliCAD World 2018 in Prague we got an update on all things IntelliCAD Mobile. The mobile app is currently a viewer that runs on Android, iOS, macOS, and Windows (desktop app). You can do all the navigation that you'd expect and also toggle layers and measure with a tape line. A variety of file types are supported, not just one or two:
.dwg: Open or view as external reference; includes architecture, civil, and mechanical objects.
.dxf: Open.
.dwf: Open or view as external reference.
.dae (COLLADA): Open.
.pdf: View as external reference.
.png, .jpeg, .tiff, and more: Open or view as external reference.
.dgn: Coming soon for open and external references.
IntelliCAD Mobile, like IntelliCAD desktop versions, is built with libraries from the ODA. IntelliCAD continues to be intertwined with ODA technology after twenty years of growth by both organizations. And partnerships are what the ITC is all about. We'll be posting soon about ITC members and their technologies presented at the conference. Impressive technology. Impressive partners.